La semana pasada nos llevamos a Onia, fabricante de ropa de baño de Nueva York.
Con su estilo moderno y sus amigos, se fueron a explorar las BVI en uno de nuestros catamaranes Lagoon 400 S2.

Virgin Gorda, Marina Cay, the Baths, Bitter End Yacht club y mucho mas, podeis leer el post del blog de Marcel, aunque no será el último, ya que toda la tripu se lo paso en grande, aqui podeis ver algunas de sus fotos:
Marcel on our Dufour 500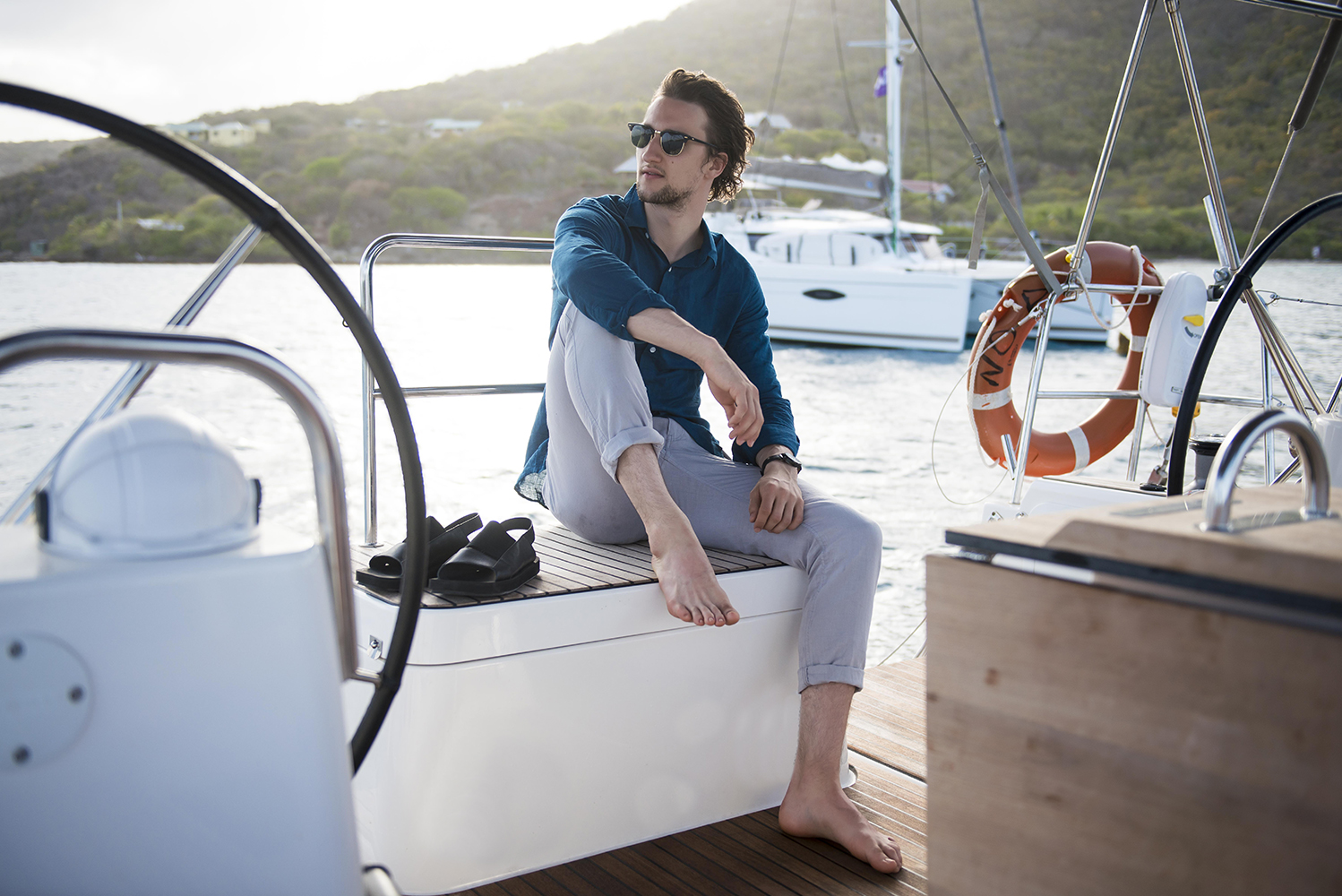 Marcel looking cool on the cockpit of Noa, our Dufour 500 in BVI.
Ir al post de Marcel para ver todo el contenido.
Gracias a One Dapper Street & Onia